Steele & Associates Hotel Brokers is South Australia's oldest
family owned and operated Hotel Broking firm. We specialise in
the sale of hotels and licensed premises and provide consultancy
services on all aspects of the industry.
The Steele family has had a long association with the Australian Hotels
Association (SA) and have been sponsors since the inception of
corporate sponsorship.
---
We pride ourselves on professionalism and confidentiality and enjoy a high profile within the industry. We have acted in a wide variety of transactions ranging from the smallest outback hotels to the largest metropolitan venues.
Our professional staff consists of:-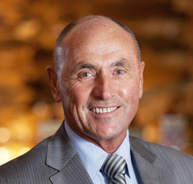 MALCOLM STEELE
Licensed Land Agent RLA 1585
MREI
Malcolm has been involved in the hotel and hospitality industry all of his working life.
He spent nineteen years with the S.A. Brewing Company with particular involvement in the property department which included the leasing of the Brewery's 130 plus hotels.
He left the Brewery in 1984 to commence his hotel broking career and has run a very successful hotel broking practice since then. Malcolm is well recognised as one of this State's leading brokers.
Over the years Malcolm has "put his money where his mouth is" and currently maintains investment in a Barossa Valley Hotel and two suburban Adelaide Hotels.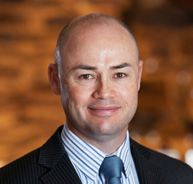 DARREN STEELE
B.Bus.Prop. (Val.)
Licensed Land Agent RLA 156281
GAICD, MREI, TECR 215
Darren began his hotel broking career in 1995 having been brought up in and around the hotel and hospitality industry.
Prior to joining the business Darren completed a Bachelor of Business in Property from the University of S.A. and spent approximately five years in property valuation.
Darren has served as a Director of the Sturt Football Club overseeing the operation of the Club's hospitality venues.  He has also acted as an Advisory Board member to family businesses outside of the hospitality industry.
His current appointments include:-
Director (Chair) – Inclusive Sport SA, a not for profit organisation assisting people with integration difficulties to become involved in mainstream community, sporting and leisure activities.
Strategic Advisory Board Member (Chair) – Glen Ewin Estate, a unique, family owned and operated, heritage listed function venue in the Adelaide Hills specialising in weddings, large corporate events and social functions.
Committee Member – Family Business Australia (SA Division).
Committee Member – Real Estate Institute of SA's Business Consultative Committee
Darren's combined experience offers clients a unique perspective and professional service to clients.